Main Benefits You Want To Know About Punchout
To help your company grow and go to the next level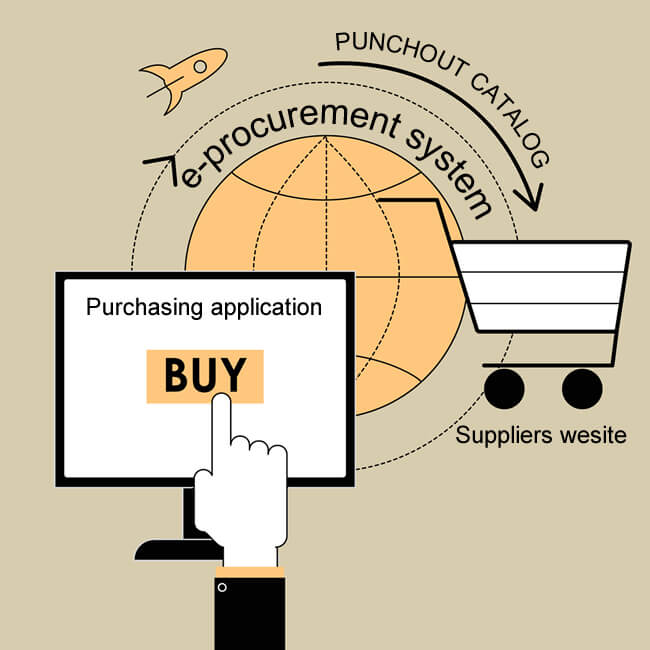 One of the most common questions we get is "why do I need a punchout catalog?
I already have an ecommerce website."  A punchout catalog directly connects to your customer's e-Procurement system, allowing them to select items at their discounted pricing.  
The customer only sees the products they purchase from your organization to make things even easier.  
Organizations use e-Procurement to control spending, so the directly connected punchout make sure the shoppers are buying and staying within spend limits.  
By accommodating these requests your customers can order from you quickly and easily.  
By being directly integrated into your customers e-Procurement system your organization will  get more exposure and new business simply because you are now available in the e-Procurement system.  
Users within the organization that may have never ordered from you previously may now order from you because they simply didn't know about your organization prior to having a punchout catalog.
Many organizations even require purchases to be completed in the e-Procurement system only, so only those vendors who make a punchout catalog available can remain preferred vendors.
Another added benefit of a punchout catalog is increased order accuracy.  When an order is created in  your punchout catalog you know the part numbers, prices and quantities will be accurate since all the order information was built in your platform.  Many organizations using e-Procurement can also send orders electronically that can be imported into your order fulfillment/ERP system, which reduces keying errors that may have occurred previously.
Let's implement a solution for your business
We have a team of experts that can implement a solution for your business at a competitive price point. Contact us to know the best options for your specific case.